If you have already downloaded the trial version, please send us your serial number and your (Win/?) operating system (see pictures below). We need this information to unlock your software.
The link for downloading the latest version is http://www.multiemail.com/DownloadInfo.htm
Click "Unlock Full Version"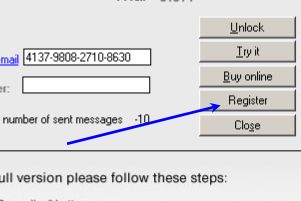 Then click the "Register" button.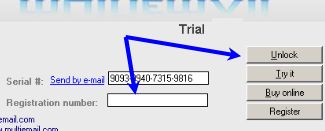 After receiving the registration number by email copy and paste the number in the "Registration number" filed and press the "Unlock" button.