Multiemail Plus makes use of your database with Names, e-mail addresses and other data which you have collected from your clients, subscribers and friends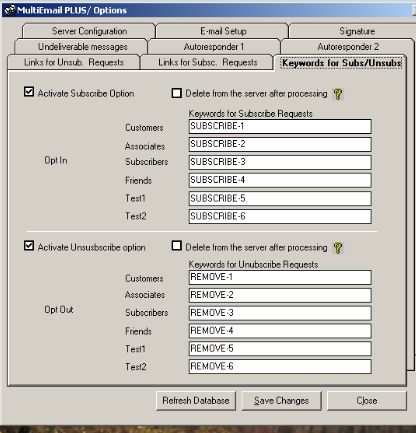 Subscribe /Unsubscribe requests are handled automatically in the program.
Two built in Autoresponders! Instantly reply to customers and subscribers who e-mail you with exactly the right message. The first one replies to the FROM email address, and the second one (picture below) replies to the email address extracted from the body of the message.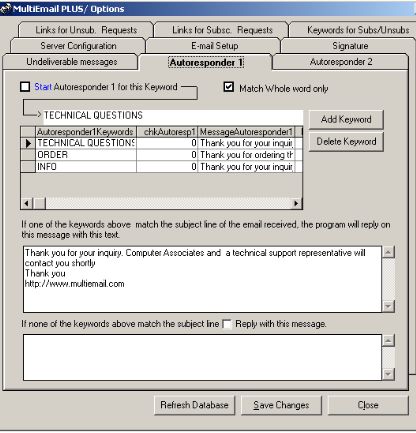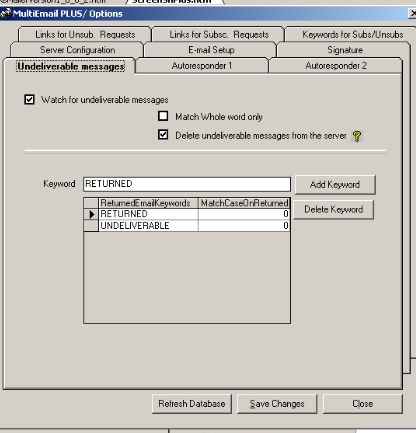 Undeliverable email addresses are removed from the list and from the server automatically.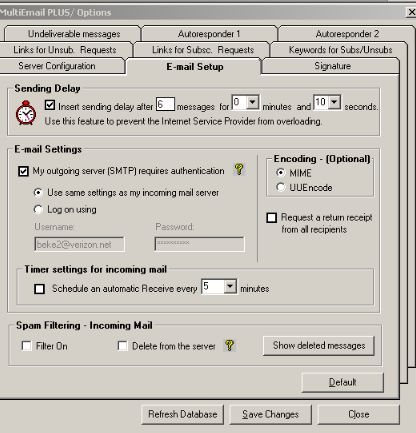 Multiemail Plus has built-in "Spam" filter for incoming mail with advanced rule and list-based filtering technology. This unique feature makes the Multiemail Plus software different form any other mass mailing software available today.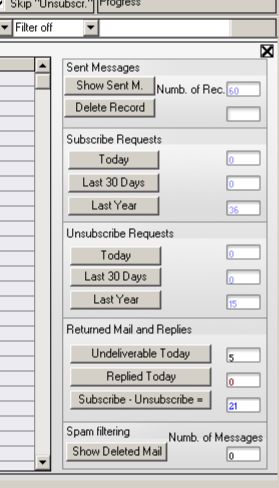 Detailed statistics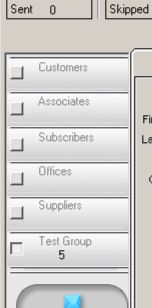 Create 6 e-mail lists (groups), for your customers and other important e-mail recipients.